About us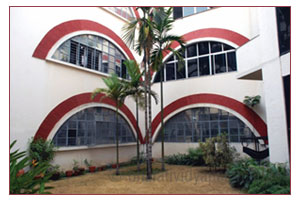 Bharati Vidyapeeth Deemed University's (BVDU) College of Architecture is an institute dedicated to provide quality professional education in the field of Architecture. We impart to our students the knowledge and specific skills necessary to lead successful lives and to grow into positions of influence and leadership in their profession.
In the past two decades the college has contributed to the field architecture by preparing several students to become successful professionals, as well as faculty research and community involvement. A large proportion of more than 700 undergraduate and more than 100 post-graduate are successful professionals, and a significant number have also pursued higher degree research.
The College has introduced a Choice Based Credit System (CBCS) for M. Arch. in 2014-15. For undergraduate program the syllabus revised to include CBCS in 2015 and is being implemented beginning in the summer semester 2015. Since 2012, a PhD program has also been initiated with the aim to promulgate research in the field of sustainable architecture. The college has taken initiatives in virtual education program (since 2012) and Pilot Finishing School (since 2014).
The College is part of BVDU's beautiful 72-acre campus located at Dhankawadi in Pune. The campus has several other institutions from fine arts to medicine that provide interdisciplinary exchange. Campus amenities include hostels, banking, hospitals, health centre, gymnasium and playground, and canteens.
Our Mission
Our mission is to continually achieve excellence in imparting Architectural Education to enable to the individuals for facing new challenges of the profession..
Our Vision
As a part of Bharati Vidyapeeth, we contribute in our own way to the vision of our founder, Dr.Patangrao Kadam - "Social Transformation through Dynamic Education" by nurturing the spirit of professional education as a source and a system to shape the individuals to become competent professionals & responsible human beings of the society..
Accreditation and Recognition:
The college is part of the Bharati Vidyapeeth Deemed University, a UGC recognized institution deemed as university. The university is also recognized as an A-grade higher education institution by NAAC and GOI's MoHRD.
Both the undergraduate, Bachelor of Architecture (B. Arch.), and graduate Master of Architecture (M. Arch.) in Sustainable Architecture, programs are recognized by the Council of Architecture (COA) and Government of Maharashtra (MH DTE).