About us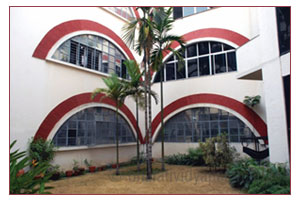 The field of Architecture continues to assure greater demand with the ever increasing requirements of housing, designing & construction of various types of structures needed for the Nation building. Due to increasing trend of Urbanization, there is an increase in the demand of accommodation, both residential as well as industrial. Thus great opportunity exists for trained personnel in Architectural field. There is also a great potential for Architects to develop into successful entrepreneurs.
So college of Architecture was established on 1st August 1994 to open a new avenue for students and meet with the growing demand of an industry. It was affiliated to university of Pune till 2004; In Feb. 2005 Govt. of India vide notification No. F9-16/2004U3 dated 25th Feb. 2005 brought college of architecture under the ambit of Bharati Vidyapeeth Deemed University.
College has broadened its horizon by introducing Masters Course. The college is probably one of its kinds that provides training in sustainable architecture and offers consultancy for the same.
College is part of Bharati University's beautiful campus located at Dhankawadi in Pune and spread on 72 acres. Campus provides all modern amenities such as hostels, staff quarters, bank with ATM, hospitals, play ground, health centre and canteens.
Bharati Vidyapeeth Deemed University's College of Architecture is an institute dedicated to provide quality professional education in the field of Architecture. We impart our students the knowledge & specific skills necessary to lead successful lives and to grow into positions of influence & leadership in their profession.
We have been engaged in preparing students to make successful careers for a decade.
Our Mission
Our mission is to continually achieve excellence in imparting Architectural Education to enable to the individuals for facing new challenges of the profession.
Our Vision
As a part of Bharati Vidyapeeth, we contribute in our own way to the vision of our founder, Dr.Patangrao Kadam - "Social Transformation through Dynamic Education", by nurturing the spirit of professional education as a source and a system to shape the individuals to become competent professionals and responsible human beings of the society.